Flowers. Candlelight dinner at fancy restaurants. Chocolate hearts. Big helium balloons. And of course, let's not forget the romantic music playing in the background.
All that sounds pretty great, but if you're looking for something a little more interesting, read on to get ideas for a Valentine's day that's going to be memorable, long after the flowers in your vase have gone to heaven. Plus, with offers from the ENTERTAINER, you won't have to empty your wallets, just to have a good time with someone awesome.
Be pilots for a day
Offers: 1-for-1 One Day Pilot Session, 1-for-1 Tandem Parachute Session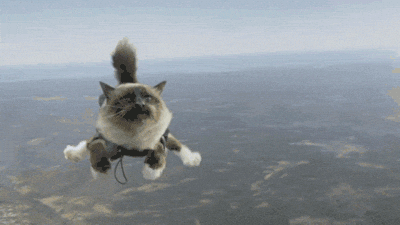 You may have done sky dining before, but have you ever flown your own date somewhere? Now's your chance! Experience flying an aircraft yourself, under the guidance of patient and skilled flight instructors as you tick something off the bucket list with your date. Unforgettable, a little scary, and fun, you'll get to take in the most amazing top-view sights of KL. You can even serenade your date with your own rendition of "I can show you the world", in what will definitely be one of the most thrilling dates you've ever been on.
Go wall climbing
Offers: 1-for-1 One Hour Taster Session, 1-for-1 Four Hour Basic Wall Course
Another one for the thrill-seekers! Bring your date, and go to great lengths for each other as you navigate around boulders, ropes and wall routes for a fun day at Asia's largest indoor climbing gym. Anyone from enthusiastic novices to seasoned professionals are welcome, so you don't have to worry if it's your first time. Plus, you'll be taken care of by skilled and experienced guides, who are truly passionate about climbing. Book in advance to lock your spots down as it gets quite busy!
Learn how to scuba dive together
Offers: 1-for-1 Try Scuba Session, 1-for-1 Scuba Refresher Course

If you haven't tried diving, why not learn how to, this February? Apart from the fact that you'll one day be able to witness some of the most beautiful sights in the world, you'll build an unbreakable bond with your diving buddy. We recommend at least giving it a chance to see if you like it. With the experienced coaches at Scuba G, you'll get loads of practice at its saltwater swimming pool before wading into the ocean. After a couple of sessions, you and your date will surely be ready to dive deep into each other's hearts! ?
Give your feet a treat
Offers: 50% Off Foot Reflexology, 50% Aroma Healing and Foot Reflexology

We know, we know. This might seem a little out there. But hear us out, OK? Feeling good physically helps you relax and feel good on the inside too, and isn't it important to feel good on the inside, when you're out on a date? So, don't be shy to indulge yourself in a therapeutic experience that will make you feel as positive as ever. Book an appointment at Healing Touch and you'll be amazed at how recharged you and your date will feel after a pampering session you never knew you needed.
Get messy at a seafood buffet
Offer: 1-for-1 Buffet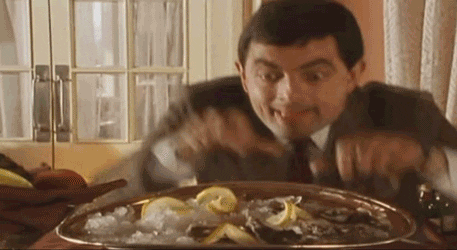 Valentine's Day is usually when everyone is prim and proper, trying to look their best to impress their dates. But once in a while, it's good to do things a little differently, so this time, let's get super messy with a glorious seafood buffet. That's right. BUFFET. Go crazy with the freshest seafood, sushi and sashimi varieties, oysters, salad bar and even cold cuts. There's even a delicious array of sauces to choose from, to drizzle over your selection of yum yums. The only question is, can you and your partner handle this OTT date option? We bet you can.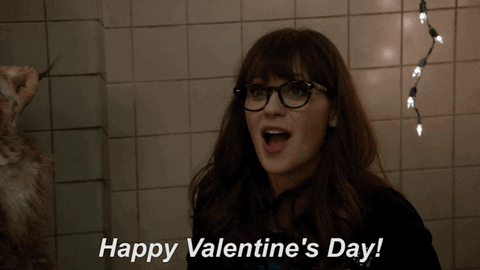 So, you see. Valentine's Day doesn't have to be the same old thing every year. There are loads of new things to try, and who better to try them with, than with your date? It's all a matter of how adventurous you want to be.
If you want to take it to the extreme, feel free to go for all these activities. Who said Valentine's Day has to be only one day, anyway? Just get the ENTERTAINER App, to save some ringgit and impress your date at the same time.
Happy Valentine's Day to you lovers, and have a great one! ??
Comments