You've already picked out your outfit and you've already gotten a date, but don't forget that the way to a person's heart is through his or her stomach! So, if you haven't decided where to have your romantic night out with your Valentine's, we've got a couple of great suggestions for you and your date.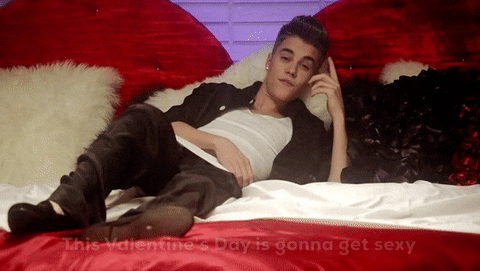 To make it a night to truly remember, enjoy wine and dine offers with the ENTERTAINER (plus some bonus offers for you), so you can get a little extra loving from us through savings and discounts. Here's a little taste of what we have to offer.
G Tower Hotel
Offer: 1-for-1 Main Course
Love is in the air – or more specifically, on the 28th floor! Warmly lit with pretty candles and a killer view of Kuala Lumpur, Tanzini is a farm-to-table, award-winning restaurant that fuses modern cooking techniques from around the world with traditional recipes loved by all. Despite being a popular choice among couples, you'll still get to enjoy an intimate dining experience with amazing service. We recommend the deliciously aromatic Duck Ragu, and their signature Halibut Fillet, but really, all the food there can make your stomachs rumble as soon you sit down.
Ascott Kuala Lumpur
Offer: 1-for-1 Main Course
Oh, KL, you're always so full of surprises. We're loving this beautifully designed tropical glasshouse, located right opposite the PETRONAS Twin Towers, and we're pretty sure your Instagram feed is going to love it too. Served by friendly staff, you'll get to choose from premium cuts at The Grill, including their indulgent Tomahawk, amazing dishes such as their Kuro Squid Ink Pasta and Short Rib Nasi Lemak, and a variety of oysters. However, it's their inventive cocktails that has us most excited. Called the Hometown Hooch, Tujo offers "Malaysiana" cocktails uniquely made from local ingredients such as gula melaka, mangosteens, and even assam boi. Definitely a must-try for your Valentine's date.
The Shore Shopping Gallery, Malacca
Offer: 1-for-1 Main Course
A household name when it comes to perfect steaks, Pampas will not disappoint if you're looking for an elegant yet yummy spot to spend the 14th of February. Located on the 41st floor, giving you a truly breath-taking view of the historical Malacca, you and your date can choose between the indoor dining and al fresco areas to enjoy your succulent steaks in a relaxed ambience. Apart from steaks, you can choose from a selection of beef cuts, seafood, poultry and pasta, and don't forget to break out a bottle of wine to round up the meal in a memorable way. Mmmm.
Kuala Lumpur
Offers: 1-for-1 Cocktail, 1-for-1 Two Cocktails, 1-for-1 Five Cocktails
Wherever you choose to go for dinner, you're still going to want to make a stop at The Rum Bar to try their crafty rum concoctions that'll give your taste buds an experience like no other. This place has the largest rum collection in Malaysia with over 300 labels from all over the world, from classics such as Havana Club 7, to limited editions such as the El Dorado 25YO. Even if you're not a rum-loving connoisseur, it's worth it to give this place a try with highly knowledgeable waiters to recommend their best rum, and superb tapas to indulge in. A little warning, though. Everything looks incredibly satisfying that you'll be tempted to say AYE to everything on the menu.
Petaling Jaya
Offers: 50% Off Single Eyelash Extensions, 50% Off Layering Eyelash Extensions
BONUS SECTION! Girls, we know you're already looking fine, but in case you want to spruce up those lashes ahead of your big date, you'll want to make a trip to Lash Magic for lush, voluminous lashes. The studio is clean and the staff are extremely professional and passionate about what they do. Best part is, the process takes such a short amount of time, giving you natural-looking lashes for a great night out.
Petaling Jaya
Offers: 50% Off Beard Grooming, 50% Off Haircut & Hot Towel Shave, 50% Off Full Grooming
And now, one for the guys! Look your best this Valentine's Day, with a cut at this clean and retro spot that is certified by the professional barber, Paul Hewwit, in the UK. At reasonable prices, you can expect excellent service with attention to detail, specialising in classic cuts, among many other high-quality genres and styles. Gentlemen, it's time to book your appointment for the grooming experience of a lifetime.
Now you're ready for Valentine's Day! You're bound to have a delicious time at any of these amazing spots, so all you have to do, is get your date ready for some fine food, and a fine time with you.
Happy Valentine's Day from us to you!
Comments