Who run the world? Girls – with successful businesses.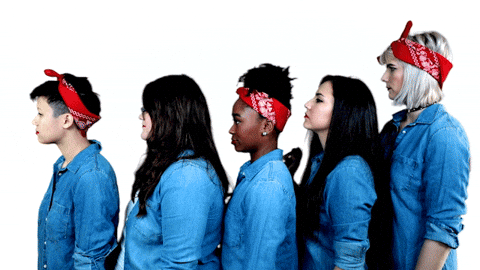 We've got a couple of them on the ENTERTAINER, doing us proud all the dang time. Check out their stories below for your dose of inspiration this International Women's Day, and then go out there and get hustling on your next project.
A passion project of Shalini's, Knowhere's been raking up quite the name for itself, and we're not surprised. As managing partner of the joint, Shalini takes pride in creating a place that's everything and nothing at the same time (#deep). That's not even the coolest part. Owning a restobar wasn't even on Shalini's list of things she wanted to do in life. After spending years in the corporate world, she and her partners decided to open up something that would truly be theirs – Knowehere. It wasn't easy – Shalini's own mum had her misgivings, and the stigma about a female bar owner at the time was real, but thankfully, good food unites. Ultimately, that's what Knowhere offers, easing everyone's misgivings and bringing on the success. Even then, Shalini isn't done. Girl's still pursuing a law degree on the side. How amazing is that?
Introducing the Charlie's Angels of Malaysia's F&B industry – Yuen Sze To, Lissa Yeoh and Way Cheng Yeoh. Malaysian foodies have a lot to be thankful for with this trio behind some of the juiciest burgers in town – NO – some of the best food in town. Period. Good Food Trio started off as two childhood besties, Sze To and Lissa, before Lissa's sister, Way Cheng joined the fun in giving local food lovers a treat. Yuen, who doesn't cook, seemed to have found the perfect partner – Lissa, who chose her passion for cooking over her business degree (thank you for this, food gods). Then, Way Cheng came on board, opening Bijan and The Daily Grind together with the rest, working closely with their chefs to craft their menus. The trio are constantly on the lookout to keep things fresh for foodies like us – YAY – and we're definitely expecting more from these absolute queens. Onwards and upwards, girls!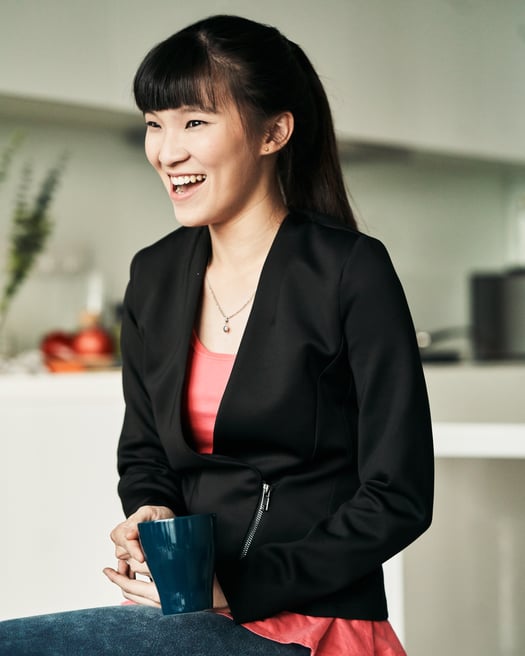 Salad Atelier needs no introduction. With more than 100 healthy ingredients, it's fast becoming the go-to salad joint. And yet, you've still got Wendy Wong, the Director of Operation and Marketing, working behind-the-scenes to keep your tummies happy and your face smiling. In addition to that, Wendy provides free diet consultations for customers who may need it. This means specialised diet recommendations for pregnant salad lovers, people who are looking to lose weight and improve their skin, and even diabetic patients. We love that everyone who meets her gets the perfect bowl of salad that's suitable for their needs. That's the mark of someone who truly cares. Keep it up, girl. Keep us healthy!
Working with the Rotol Group, Caleen's leading up amazing restaurants like Chakri Palace. One of our favourites is Sanoook, an interesting blend of Thai and Japanese food (or should we say Thaipanese). When it was starting out, it was the first of its kind in Malaysia, and it goes to show Caleen's ability to stay on top of trends, or rather, make her own. Very much a businesswoman looking for new opportunities, Caleen is said to constantly refresh the brand, always bringing a new perspective to the table. That's not our favourite part about her, though. For her 30th birthday, she threw a fundraiser for Under One Woof, a dog shelter that rescues abused and injured dogs, to protect their home and help the 170 dogs living there at the time.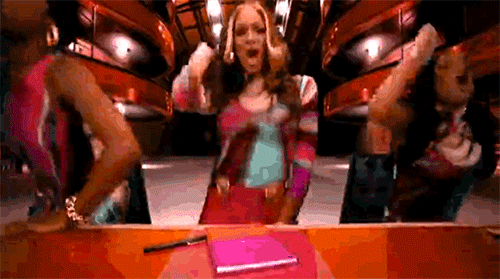 We're loving the girl power vibes here in the restaurant business, and we know that there are so many more women out there killing it. As for you, we hope you've been inspired by these talented ladies to go on and open your own restaurant one day, start your own business, or pursue your passion, whatever it is. We'll be rooting for you on the sidelines.
For all of our ladies, get the ENTERTAINER App with promo code MYHUB2020 for an extra-special 20% discount ?
Happy International Women's Day!
Comments