OK, we know it's no secret that there's a lot happening in JB nowadays, from the latest café trends, to family-friendly attractions, to luxurious hotel options, and much, much more. But doing all these with the ENTERTAINER is what makes your vacation or staycation even more special, since you'll be able to save more with everything you do.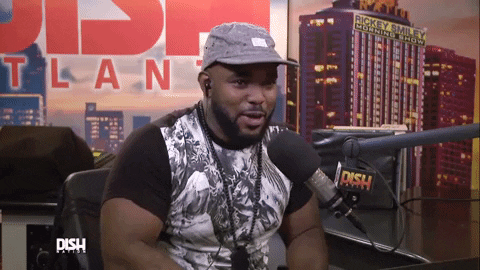 So, the next time you're in JB, whip out your app and start flashing it around for the ultimate savings.
---
Located just five minutes away from Danga Bay, the centrally located TROVE is the place for you if you're looking for something that's a little more on the stylish side with their charming yet modern rooms. The facilities are super fine, of course, with an outdoor swimming pool, fitness centre, bar, and more. With the ENTERTAINER App, you'll get to enjoy a 1-for-1 deal on their rooms, including an awesome breakfast that features cuisines from all around the world.
Berjaya Waterfront and Silka Johor Bahru are two others available on the ENTERTAINER, if you're looking for great accommodation options to make everyone happy.
JB is no stranger to the amazing coffee culture that's been building up in Malaysia for years. Openwork is one such spot, with a special quality to boot. Not only do they serve good coffee (and that's 100% Arabica speciality coffee, mind you), they also serve gyoza. Yup, you read right. Openwork's got a great selection of handmade Japanese gyoza and other snacks to give you a memorable tea or coffee break. What a combination.
And as if that's not enough to get you excited, Flowers in the Window, The Replacement Lodge & Kitchen, Shakespeare Milkshakes, and Faculty of Caffeine are some other cafés you can make a stop at. If you're looking to go Halal, take a look at BigFood, CATS Café (yes, there are cats there) and Belanga Satu. All these spots have deals waiting for you on the ENTERTAINER App. You know what to do ?
The Els Club is one place you'd have to check out the next time you're in JB. It's a world-class golf course with a comprehensive selection of courses, to give you a golfing experience like no other. Even if you're not into golf, this might be a good time for you to give it a shot (or two), or to simply take a stroll around their amazing setting. For family fun, you can also try laser tag at Laser Battle, wall climbing at Camp5, or go crazy with board games at Fullwolves Boardgames, and let's not forget Sanrio Hello Kitty Thomas Town and the Angry Birds Activity Park for the kids. Options galore!
Apart from duty-free shopping at the Waterfront, and enjoying the street food, don't forget to clock in some relaxation time to reset and unwind. Look no further than Chavana Spa for a fresh, friendly and comfortable spa experience, and with the ENTERTAINER App, you'll even enjoy 50% off deals.
With all the awesome things that JB offers, it's easy to see how you might find yourself there in the next couple of weeks or so. We've got a few trips planned ourselves too! And while you're in JB, if you decide to pop on over to Singapore, you'll find many, many more 1-for-1 deals that'll be too good to resist, with the ENTERTAINER App.
As always, purchase the app to maximise all your experiences, and to make every moment of your holiday a lot more worth it.
Comments