Ever heard of the phrase "going back to the grind"? It usually means going back to your daily, often mundane and ordinary, routine. Not for burger lovers, though! For a lot of us, this simply means, going back to The Daily Grind to EAT EVERYTHING ON THEIR MENU.
Whoa. Sorry, we got a little too excited there.
However, it's the truth. The Daily Grind, serving up a wide variety of gourmet burgers, is a burger heaven you'll be tempted to keep going back to. Some of them are so juicy and tender that there is a very real danger of choosing this place for date night every Friday, and actually, with 1-for-1 Main Course offers on the ENTERTAINER app, that's not a bad idea at all.
But first, here are our top 5 picks from The Daily Grind!
#1 Downtown Tokyo
Burgers have definitely come a long way, from the typical burger and bun combo to a fully crafted dining experience that tastes nothing like fast food. One such creation is, of course, the Japanese-inspired Downtown Tokyo. With crispy soft-shell crabs that are fried perfectly, freshly seasoned rocket leaves, and warm charcoal buns, you've got a burger that is unique and adventurous. Plus, the delicious homemade wasabi mayo has enough kick to take you to Japan and back. No passports needed.
#2 Lamburgerni
When you're craving a burger that's not beef (yes, it happens), give this unforgettable lamb burger a taste. It comes with generous portions of fresh vegetables and crispy fries, but the burger alone will make you want to come back for more. The juicy and tender grilled lamb patty, marinated to perfection, takes gourmet burger to a whole new level, and for hardcore burger lovers, this crafted beauty might even be better than owning a real Lamborghini.
#3 Portobello Mozza Stack
Not a meat lover? Vegetarian? That still doesn't rule out The Daily Grind. Enjoy their vegetarian option that features flavoursome Portobello mushrooms with sautéed onions, grilled tomatoes, pesto and mozzarella. The melted mushroom and cheese combo makes this burger as juicy and tasty as the others offered on their menu, a fact you'll come to know after only your first bite.
OK, the thought of these mouthwatering burgers was SO GOOD that the writer needed to take a short break here.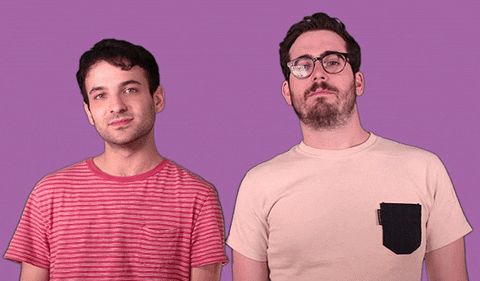 … Anddddd we're back!
#4 Brisket and Waffle
Oh yes. It's not just the burgers that are 100% here. There's also the Brisket and Waffle, perfect for those who want to teman their burger-eating buddies, while enjoying something a little different. The ingredients alone should be enough to tempt you to give this exceptional dish a try, so let's break this dish down. Tender beef brisket. Soft poached eggs. Flavourful chimichurri sauce. Crispy waffle. A nice change from the usual fried chicken waffles, yet familiar enough to be loved.
#5 BBQ Oxtail
This meltingly tender barbecued Australian beef oxtail proves that The Daily Grind offers way more than just amazing burgers. The herbs and spices that go into crafting this soup are fresh, and not to be dramatic or anything, but we've heard tell of diners shedding actual tears of joy after trying this dish. There's only one way to find out if this is true, though! Have it all to yourself as your main meal, or order it as an appetiser to share with your friends. Only available on weekends at the Ampang branch.
Bonus Content!
To cap off an authentic diner experience, do give their smooth milkshakes a go. You'll have a tough time choosing from yummy flavours such as Malt & Peanut Butter, Banoffle Pie, Raspberry and more, which gives you an excuse to go again!
Head to the Bangsar or Ampang branch for the perfect burger meal to take a break from the daily grind of a hectic week, or to simply let yourself burgembira at this wonderful spot. Don't forget to use your ENTERTAINER app to enjoy the 1-for-1 Main Course offer.
More must-have offers are waiting for you on the ENTERTAINER app, so purchase it from your app store to enjoy them all.
Comments