You've probably been to Ipoh, Malacca and Penang a dozen times before. After all, who can resist that blend of old town charm with modern additions?
Well, we've got another city for you to add to your list of Malaysian adventures: Kuching. It's got the perfect mix of the traditional and the new, especially when it comes to the eating spots coming up there. The best part is, once you've made your way to Kuching, you can use your ENTERTAINER App to enjoy deals, making your trip even more amazing.
But first, let's take a look at what Kuching has to offer.
Visit Kuching's popular landmarks
Go back in time for a while and explore Sarawak's Cultural Village, a museum located at the foothills of Mount Santubong. You'll be able to get a glimpse of the tribal lifestyles of many ethnic groups of the beautiful state. Meet the 150 people who still live there, going about their daily lives, and participate in their activities ranging from arts and crafts, to games and meals.
Of course, Kuching being the word for 'cat' in Bahasa, it wouldn't be right to miss out on visiting the Cat Monument. A cute landmark located right in the middle of a roundabout, it's a great spot to get a few photos in. This is the most iconic one, but if you're cat-crazy, you'll be interested to know that there's loads of other cat statues around the city. Go catch them all!
Makan, makan, makan
Tomato kuey teow, banana fritters, satay, kolo mee, kueh chap, char kueh… and the list goes on. Nothing much else needs to be said, except that you can find all these beautiful gifts from God on Carpenter Street. There's even the Lau Ya Keng Temple to have a look-see to take a break from eating. Keep walking and you'll find yourself at the Old Market Food Court, where more of these beautiful things await you.
If you're looking for more of a café experience, Kuching definitely has that too. Sporting a rustic, industrial vibe, The Container serves up tempting and creative Western-local dishes such as their Crispy Noodles in Carbonara Sauce and Bolognaise Kuey Teow. Enjoy these tantalising offers with a glass of wine from the bar.
Feast and Furious Café is also worth the visit, especially if you're a car lover. The décor is made up of old racing vehicles and car-related memorabilia that gives you a different café experience from anything you might've experienced before. The staff are friendly, and a variety of breakfast options will leave you fully satisfied. The ENTERTAINER App gives you 1-for-1 deals at both these joints, so make use of it!
Get in some nature therapy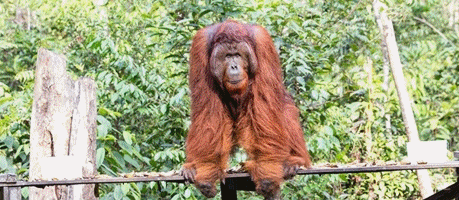 Take a break from your hectic life and get in some much needed time with the great outdoors. Bako National Park, Sarawak's oldest national park, is not too far from Kuching, and has a great variety of trails, rock formations, islands and wildlife that will make you GASP every time you see something new. That's how crazy beautiful it is.
Apart from that, we highly recommend a visit to the Semenggoh Wildlife Centre, a centre that protects and rehabilitates injured or orphaned orangutans. Educate yourself on how this species faces threats from industrial activities, and even find out how you can lend a hand. It's also a beautiful place for a trek, so do bring your walking shoes along!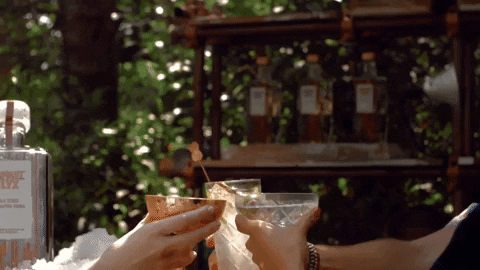 A vibrant social spot you should definitely check out is Basaga. It's got it all – great food, upbeat ambiance, friendly service, and wonderful cocktails. What more could you ask for? Perfect for a romantic date or a chilled night out, the open-air restaurant is surrounded by vibrant plants and trees. So, if you're looking for a memorable meal, head over there, order up some snacks, or go for the juicy Basaga steak. Show your ENTERTAINER App, to enjoy 1-for-1 deals here.
Excited about Kuching? We are! If you've already been there, these are just a few more excuses for you to go back. This time, bring the ENTERTAINER App along, so you can enjoy savings for you and your friends.
Catch Part 3 of this series. We're going to Kota Kinabalu next.
Interested in an adventure in Miri instead? Read Part 1 of our series to see how you can make the most of your trip.
Comments