You've done Bali. You've done Bangkok. But how much of your own backyard have you really explored? For your next trip, why not go over to the other side of Malaysia? Apart from the fact that it's beautiful, the ENTERTAINER App has deals for you in East Malaysia, to help make your trip even more special.
So, give your best girls or guys a call and fly over for an unexpected trip full of adventure, pampering and amazing food. Let's start with Miri.
It's Adventure Time
East Malaysia has so much more to offer beyond the famous Mount Kinabalu. It's full of natural wonders with diverse forest ecosystems, the home of many varieties of birds, plants, mammals and insects. Lambir Hills National Park, a half hour drive from Miri, has many interconnected trails with difficulty levels ranging from so-easy to what-happened-to-my-legs. Soak in beauty while following the course of streams and rivers, go bird watching, or simply chill out at the waterfalls.
The Mulu National Park is another must-go, with unique limestone formations and caves that will delight all your senses, and bring out the adventurer in you. Connectivity is limited here, so be prepared to immerse yourself in nature, at some of the oldest and purest rainforests in the world. Internet detox time!
Let the Feast Begin
Like in any part of Malaysia, food is naturally going to be a big deal. Layer cakes, laksa and kolok mee will naturally call out to you like a beacon, but apart from the amazing local fare, more and more cute cafés and restaurants are coming up in the area, and you'll definitely want to give some of them a try.
Santinos Pizza, for example, is an authentic Italian pizza place that uses only the freshest ingredients for killer sauces and excellent crusts, to make one of the best homemade pizzas you'll ever have. Their chefs are highly trained and dedicated when it comes to making pizzas a crust above the rest. Oh, and they never compromise on ingredients. That's right – that means 100% real cheese! What more could you ask for?
Another great option to try is BBQ Chicken at Permaisuri Imperial City Mall. Korea's number 1 chicken restaurant, this place serves up a wide range of Western-Korean dishes, such as Seafood Pajeon, Gochujang Fried Rice, and Golden Chicken Burger. FYI, BBQ stands for Best of the Best Quality, not barbecue, but try it for yourself and see. Get your ENTERTAINER App going to enjoy 1-for-1 deals at both these joints.
Rest and Relax
Which holiday is complete without some relaxation time? After your hiking and foodie adventures, it's time to sit back and soak up the sun. Trust us, and make a half hour drive to Tusan Beach, where you'll find pristine, unpolluted waters along a white sandy beach. Some reviews have said that the water there even glows, a natural phenomenon called 'Blue Tears'. It's not easy to capture on camera, so that's another reason to go to Tusan Beach and see it in person.
Not up for a beach trip? That's fine too. You can simply get yourself transported to Bali for a short while, by making a trip to Mandara Spa right in Miri itself. There you'll enjoy an elevated spa experience, providing you with exceptional service as you relax and rejuvenate. There's a good variety of Balinese massages and treatments to tempt you, in addition to deals for Mandara Spa on the ENTERTAINER App. Double temptation!
Have a Night Cap
After dinner, don't just go back to the hotel. Make the most of the day with a night out. Again, Miri has no shortage of options, and one of them is FuDuBa, a Japanese joint serving up yummy Japanese cocktails and sake bombs in a chilled environment. If you're still hungry, don't be shy about ordering a ramen or donburi to go along with your drinks. It's the perfect place to wrap up an amazing day.
If you're not keen on drinks, how about satisfying those sweet cravings instead? Make a stop at Coco Loco Nuttylicious for a refreshing mix of coconut-inspired desserts and beverages. Indulge in their original coconut ice cream topped with a variety of local ingredients such as gula melaka and corn, in a Carribean-style setting with great music. What a fun way to end the night. And yes, both these spots have 1-for-1 deals on the ENTERTAINER App too.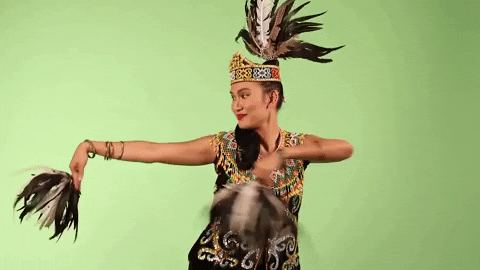 Booked your flight to Miri yet? You'll definitely have a great time there, especially if you're going to be enjoying savings along the way with a great bunch of friends.
Catch Part 2 of this series, where we'll be going to Kuching!
Comments