Mother's Day is around the corner, but you don't have to wait for that day to remind your mum what a queen she is. With deals from the ENTERTAINER, you can do it as often as you wish. Read on for some amazing suggestions on where you can take Mum out for a treat, and sneak in a good time for yourself too ?
---
Offer: 1-for-1 Main Course
Transport Mum to Australia for a little while, when you bring her to The Steakhouse KL for an old-fashioned, classic steak experience. Served with delicious sautéed vegetables, the meat is seasoned to perfection, with its juices producing extremely satisfying lip-smacking sounds. Plus, their attentive staff will make sure your mum and you have a great time together, and for some, that's even more important than how good the food tastes. Psst, enter our Mother's Day giveaway with The Steakhouse KL on our Facebook page!
Offer: 50% Off Various Treatments
The gift of youthful skin is truly a wonderful gift, and who deserves it more than mum? Rejuvenate and relax with mum at one of the most professional skincare facilities around the world, with luxurious treatments and procedures that'll not only give your skin the spruce up it wants, but will drive away the stresses of work and daily life.
Offer: 50% Off Various Treatments
Families who sweat together, stay together! Offering a fairly new kind of wellness treatment, sweatspa applies infrared therapy to rid your body of toxins and harmful chemicals in what is essentially a sweaty and satisfying detox session. It's a great way for mum and you to bond while turning your bodies into temples of goodness and vitality, which is the perfect "getaway" for anybody who wants a quick break.
Offer: 50% Off Various Treatments
Sometimes, all you need is a good pedicure to make you feel brand new. At JJ Nail Studio, you'll only get the best for mum, thanks to their top-notch facilities and professional staff who will give their all to make sure that every experience you get at JJ will be one worth posting an IG story for. Choose from a variety of colours, and spruce up those nails for a much-needed mid-year treat.
Offer: 50% Off Various Treatments
Located in the heart of the city, Sompoton is well known for their signature massages using a combination of our traditional Malay style with shiatsu, Swedish and Balinese styles that make it even more WHOA. The staff go through extreme training, that make them something like massage ninjas, and we can guarantee that you'll be very happy with the results! But don't just limit yourself to a relaxing massage. Sompoton also offers hydrating facials and detox treatments for an all-rounded wellness experience.
With your ENTERTAINER App, you'll also get to unlock deals at places like Beans N Beans Uptown, Harumi, Thyme Out, and more, for yummy meals and sweet treats to put the icing on the cake, after a wonderful day out with mum.
So, you see, there's so much you can do with Mum whether or not it's Mother's Day! Best part is, it doesn't always have to break the bank. The experiences you'll get with the offers on the ENTERTAINER makes it so much more worthwhile. Purchase the app, start using it, and you'll see what we mean.
Mums, if you're the ones reading this article, send the link to your kids, and trust us, they will get the hint ?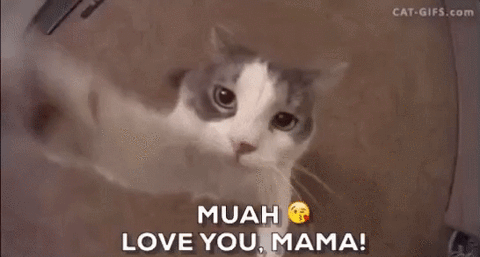 Happy Mother's Day to all the amazing mamas out there ?
ENTERTAINER app Exclusion Dates apply during eve of PH, PH, and special holidays/occasions. Read more on our Rules of Use.
Comments