It's the most wonderful time of the year for everyone, but for now, we're going to be focusing on the ladies who are looking to cap off the year with style. That being said, the ENTERTAINER's got deals for just about anyone who's up for some Christmas cheer this time of year, and who wants to welcome 2020 with a bang.
Without further ado, let's get right into some merry deals for you. Mark your schedules now.
Girls, put the heavy-duty mascara away, because long, luscious lashes await you at LASHING. Make a visit here and meet the pros who will do gorgeous work to give you the natural-looking volume you've always wanted, using premium quality materials via skillful artists who'll take great care of you.  Choose from a variety of styles, thickness and lengths, to customise your lovely lashes no matter the occasion.
Oh my. This one is a must. Osta means 'haven' in Latvian, and you'll see why when you make a visit to Osta Spa. It's the perfect spot to get away from the stress of your usual week day mambo jambo, and simply relax and rejuvenate. Using the finest organic products and traditional herbs, this women-only spa is bound to make you feel brand new. Oh, and psst, it'll make an amazing Christmas present for one of the special ladies in your life. Just give Osta a call and pick up a package!
Whether you think that old is gold, or that new hits are all you need, it's time to show off your singing chops at Opus KTV. You'll have 3000 songs in English, Mandarin and Bahasa at your service to show your friends how it's done. Just promise us you won't have I Want It That Way on repeat too many times, OK? Opus has great drinks too, so don't forget to give those a try in between your favourite tracks.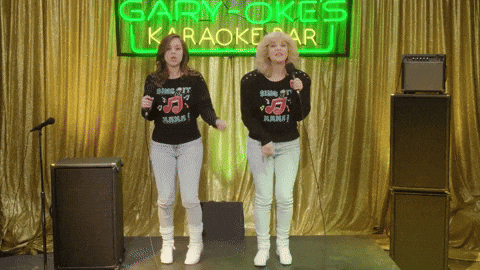 Get ready to go back to the 70s and 80s at this quirky retro bar while welcoming prosperity and happiness with a yummy lucky cocktail or two. Fu Luck Bar's décor dates back to our vintage past, and you'll definitely recognise a couple of memorabilia from your childhood or even your parent's good old days, such as the famous white rabbit candy. We highly recommend the Hocus Pocus Abacus and Old Master's Brew, but do give their delicious dishes a try too, especially the steamed mantou with chicken cutlet.
Who said men have to be the one to take ladies out for a nice dinner? Let FOOK's culinary magic put a spell on you through a beautiful dinner of traditional Asian dishes that'll excite and surprise you. Enjoy the artworks and ambience that give the restaurant a truly luxurious and elegant feel with tantalising dishes and cocktails on the menu. Unlike most fancy restaurants though, the food here is served on large plates, fostering the wonderful habit of eating together, so bring a friend to share share with you.
"Desserts? Nah…" said no woman ever. Some of us ladies may not have the biggest appetite, but trust us when we say there's always room for dessert. Lucky for us, CDLC's elves baked up a range of luxurious festive desserts like the Santa Bearby, a take on Santa's must-haves — milk & cookies; and the Rudolph, vanilla ice cream with hints of lychee and raspberry sorbet — a perfect sweet retreat to end the night.
The start of the new year is looking good, isn't it? We're super excited about it too, and want to maximise our holiday period before 2020 hits us fully. Don't forget to renew your ENTERTAINER App for another year of life's pleasures and good times with the people you love.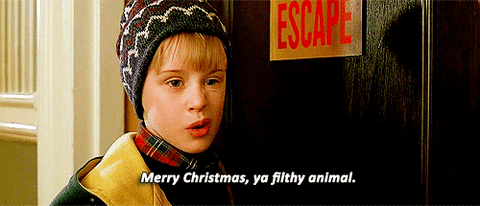 Happy holidays from all of us at the ENTERTAINER.
Comments