Any vegetarian knows how difficult it can be to dine out. Many restaurants have limited vegetarian options, with most of their veg list made up of basic salads or soups. Plus, you don't always want your non-vegetarian friends to choose a food spot just to accommodate you.
But it seems like these days, vegetarian food is taking their revenge by being the yummiest, most wholesome dishes that have the potential to tempt even the meat lovers. Best of all, it doesn't have to be expensive, with the ENTERTAINER App offers.
So, come forth, our dear veggie friends. You're going to want to bookmark this delicious list of some of the most amazing vegetarian restaurants in Malaysia.
Located on Armenian Street in Penang, Veggielicious is the perfect spot for vegetarian and vegan food that will spice up your usual food fare. They serve North Indian and Western cuisines with unique twists, such as vegetarian versions of beloved dishes like fish & chips and hamburgers at reasonable prices. Veggielicious has been making a name for itself as the spot for travelling vegetarians in a state that's already famous for its food offerings. For non-Penangites, here's another reason for you to make a trip up north, whether or not you're a vegetarian.
Deal: 1-for-1 Beverage
We love, love, love cold-pressed juice. It's one of the quickest ways to give yourself a boost with all the good stuff like nutrients, enzymes and minerals going straight to your body. Working with only the freshest ingredients, Life Juice doesn't do sugar, preservatives, flavourings and artificial colouring. In other words, it's all natural just for you. Choose from yummy options such as the Bamboo Charcoal Lemonade, 500 Days of Summer, and Beet-Le-Juice. Life Juice aims to save good people from bad juice, and if that's not a worthy mission, we don't know what is!
Deal: 1-for-1 Main Course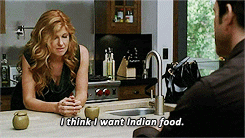 The next time you're in Bukit Bintang, we recommend stopping by for a flavourful meal at Southern Spice, to try their rendition of a Malaysian favourite: banana leaf. With their rich curries that will tempt you to lick the bowl, and tantalising vege options, meat will simply be an afterthought, as you enjoy the wonderful ambience, pleasant staff, and some of the most delicious Indian food in the heart of KL. Pay a visit and let the aroma alone guide you all the way to South India and back! Bring your non-vegetarian friends to enjoy their meat-centric authentic dishes, for a confirmation on how good the food here is.
Deals: 1-for-1 Cold-Pressed Juice, 1-for-1 Sandwich or Wraps, 1-for-1 Salad
The giants of the salad world need no introduction, but we're always happy to talk about the good folks at Salad Atelier. Along with other modern salad bars, they've totally changed the way people look at salad by creating salad bowls that are pretty much masterpieces, serving portions of green goodness that are customisable according to your every wish. Need more protein? Pack on the beans and nuts. Love cheese? Have more of it. With around 80 different toppings to choose from, having salad every day suddenly isn't a challenge anymore.
Deals: 1-for-1 Main Course, 1-for-1 Beverage Deals
When it comes to vegetarian food, it's normal to think of Indian food straightaway, but with more restaurants like Junior Chellapa, who offer contemporary takes on classic Indian dishes, we're definitely not complaining. Located close to the KL Tower, JC's wonderful décor art depicting charming Indian village scenes and old photographs gives you a sense of the culture behind the food. Although not exclusively a vegetarian restaurant, JC's variety of vegetarian dishes such as their rich and flavourful Eggplant Masala and Palak Paneer make it a good option too.
Ready for a vegetarian feast yet, friends? We're definitely looking forward to our next green meal, so see you at the restaurants above. Enjoy our 1-for-1 deals at any of these green spots, and do check out the ENTERTAINER App for all your other needs and follow our Instagram and Facebook for shout outs and contests!
Comments