Whether you don't have any Open Houses to attend, you're too lazy to cook and want to leave it up to the experts, or you just want a night out with the family, the ENTERTAINER has got you covered. This Deepavali, we've got a special treat for you, just as sweet as your laddu. We have some of our best partners waiting to serve you with deals during Deepavali period from the 26th to 28th October, so you can make your celebration of the Festival of Lights even more memorable.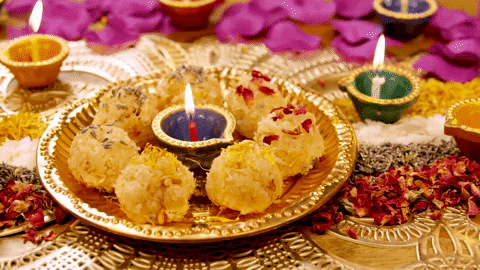 This place is an absolute cutie pie. It started when a young adventurous man left his hometown in India and came to KL to show the world his own interpretation of the traditional cooking his ancestors had taught him. Today, you'll find delicious gastronomical servings such as Tandoori Chicken and Mutton Roganjosh from India, and beautiful murals with interesting characters and storylines that'll entertain you while you wait for your yummy meal.
Ah, the perfect Indian grill. Authentic, with flavours that please and an amazing assortment of traditional Indian sweets, M Grill will be a choice that satisfies the whole family. With mint chutney that's to die for, fluffy butter naan, and well marinated barbequed meat, it's hard to resist this one. Oh, and not to be dramatic, but the mutton curry is simply SO. GOOD. Plus, their service is on point. Go, go, go!
A wonderful Pakistani spot right in the heart of the city, the chefs come from Peshawar and Lahore, which explains why every dish there is authentic and gives you the true taste of Pakistan. Each recipe has been crafted with love, and the owners are so friendly, always checking on you to make sure it's all good with your food (and it no doubt will be). The fire-to-table aroma will lift your appetite and the well-cooked food will satisfy it.
Chicken tikka. Mutton Biryani. Lamb Kebabs. Need we say more? You can tell that these guys here are masters of spice, with their skillful use of spices and herbs flown in from India, that balance each other, and bring out the flavours of every dish beautifully. We're not going to lie, some of these bites of bliss brought tears to our eyes. Whether it's because it's spicy or just too good, you'll have to find out for yourself. You can try the branch in KL, or take a drive up to Genting for fun.
Named after the Sanskrit word 'Gajaa', which means elephant (no surprises there! Hehe), this place serves up a whole variety of mouthwatering South Indian dishes, filling up Bangsar with alluring smells of curries and spices. With chefs coming all the way from Kerala, you can be sure to taste authenticity and passion in every one of their dishes, the most notable of which include Claypot Biryani and Alleppey Fish Curry. Enjoy the pretty décor and don't forget to try some of their Indian-inspired cocktails.
I'm tired of Butter Chicken Masala – SAID NO ONE EVER. And boy does the Spice Kitchen serve up a good one. Plus, with a wonderful array of choices from North to South of India, and even Chinese dishes, your tummy won't know what hit it. Try the Cauliflower Manchurian and Crispy Chilli Potato for some delicious starters before moving on to the usual favourites, all of which have a great blend of spices – even the Spice Girls would surely approve.
Get ready for the Biryani Experience, the specialty of this spot in Johor Bahru. For more than 30 years, the owners, a lovely Indian couple, have been serving up delicious dishes that are infused with their love for cooking, and mastery of spices. You'll have no trouble finding all your favourite dishes in this homey restaurant, but of course, the must-try is the biryani, prepared with generous chunks of meat or seafood, spices, and a thick milky gravy that'll make you oh-so-satisfied.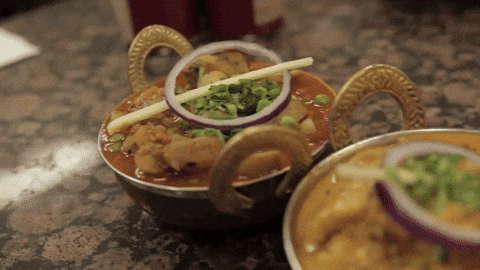 Two words. Banana Leaf. If that gets you excited already, then you're just like us. A simple place with hearty, rich food and sensually smooth gravies that'll tantalise your taste buds long after you've paid the bill. Go with a big group of friends, order a lot, and share-share, so you can try as many dishes as you want.  The next time you're in Penang, go for it.
With Deepavali coming up soon, you'll want to get your plans in order. Use the ENTERTAINER App to make the most of your celebration in October, and live it up the rest of the year. Happy Deepavali and Happy Holidays to all of you, friends.
Comments