A weirdough. That's the kind of person who doesn't like pizza. But if you're the kind who gets regular crusty and cheesy cravings like us, then this list is just the thing you need to satisfy them.
With deals for all these joints available on the ENTERTAINER, you'll have an even better time as you save your way to more pizza. So, whip out your app because it's time to go slice, slice baby ??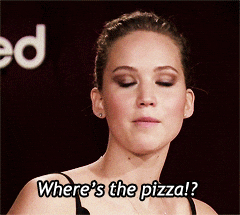 Offer: 1-for-1 Main Course
A place for adults to eat, play and live, the Danish-inspired design of Tujo gives off a wonderful ambiance that suits their playground concept and young vibe that makes dining a little more interesting. Their pizzas aren't the usual stuff you find everywhere else either, especially the Spinaci, with its crispy thin crust and fresh ingredients, topped with a runny egg and spinach. The other highlight is their Malaysiana, which is basically a pizza version of our beloved nasi lemak. Coupled with their friendly service and refreshing cocktails, it won't be easy to say no to Tujo.
Offer: 1-for-1 Main Course
Sporting a friendly and inviting atmosphere, Hubba serves up a great variety of homestyle food that's full of bold flavours, leaving a unique impression on your taste buds. Their pizzas are a yum fest, with various options such as the Pollo e Funghi, Four Cheese pizza, and Hot Stuff. Trust us, the presentation of the pizzas will make you go ooohhh, the taste of them will make you go aaahhhh. Well worth the try, don't you think? If you're going, look out for the pink sign!
Offers: 1-for-1 Main Course, 1-for-1 House Wine and more
CHEESE FONDUE PLATTER! Oops, got a little excited there, but can you blame us? Located in Starling Mall, this relaxed eatery is the place for delicious food, wine, and cheese that'll only make your pizza experience that much better. Their pizza options are more about the classics such as Hawaiian and Pepperoni, but hey, we're not complaining, especially when they come paired with top-notch wine and glorious cheese. The casual ambiance makes it a great dining spot to have a pleasant meal with friends, colleagues or family.
Bonfire is one of those places you can bring a group of friends or family members, and simply enjoy each other's company over delicious grilled food and in the evenings, wonderful cocktail renditions that'll have you singing with pleasure in no time. It's got a casual dining atmosphere that speaks of friendliness and familiarity, with a large beautiful artwork adorning a side of the restaurant. The Rack of Lamb and signature wagyu are highlights here, but with their custom wood fire oven, we wouldn't leave without giving their pizzas a try.
Offer: 1-for-1 Main Course
Pizza in Penang? We know, we know. Penang's tough competition when it comes to food – there are just way too many options, but hear us out, OK? Located close to Armenian Street is this little authentic spot that offers over 20 options of hand-tossed pizzas, with all your favourite ingredients such as chicken, a variety of cheese, and even mutton. If you're there for breakfast, look out for the English Breakfast Pizza, which has all your favourite brekkie stuff — on pizza! What could be better in the morning? Otherwise, try their Queen Margherita Pizza or Beef Pepperoni, which will be an absolute stunner to your taste buds. The pizzas are made from scratch and takes 20 minutes but we guarantee you, it'll be worth the wait.
For the love of pizza, do not give any of these places a miss! Bring a group of friends so you're able to order more and try a little of everything. Don't worry, with the ENTERTAINER App, you'll still be saving. Have a yummy, cheesy time, friends, and do check out the app for more options on where to makan and minum all day, every day.
Comments