Right, let's get it over with: 'Tis The Season! Granted, we've probably been eating mince pies and drinking mulled wine since the day after Bonfire Night (some probably since Halloween), but with six sleeps until Christmas Day, we are pretty pumped up.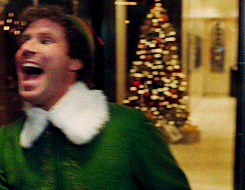 Now, things like mistletoe and reindeer jumpers are a must, but the main thing about Christmas is giving, sharing and bringing people together. Music to our ears, here at the ENTERTAINER! After all, it's our all-year-round mission to do exactly those things! Which is why the ENTERTAINER app is the ultimate gift for the holiday season!
The More The Merrier
One of the best things about the ENTERTAINER app is that adding more people to your party just means more offers! And whether you want an intimate dinner for two, or a boisterous table of eight, we guarantee to make your night unforgettable.
Helps You To Drink Eat And Be Merry
What is left to be said, after a full year posting food pics in our instagram? We might have 5 different categories in our app, but our Food & Drink is certainly the biggest, and the world is full of foodies that can confirm the quality of the names in it! More than fifteen different cuisines from around the world, fast food, fine dining, take away, you name it, the ENTERTAINER has it! To another year eating our sorrows, drinking to our success and just stuffing our faces!
It's The Gift That Keeps On Giving
The ENTERTAINER UK app you buy won't stay the same all the year, and funnily enough, this is a good thing. We keep adding venues, offers and especial deals all the time, that's the most beautiful side of being a digital gift! So by gifting the ENTERTAINER you're potentially giving a present that renews itself constantly, bringing endless joy to your friends and family!
If you need more reasons, we've written a list (after checking it twice), with the activities, cuisines and services you can give away to people using the ENTERTAINER app. So don your elf tights and your Santa hat, and start gifting away! Especially before our early bird offer ends on the 31st of December!
Comments