YAY! The most wonderful time of the year is here. We know you're busy decking the halls, putting up your lovely trees, getting gifts for your family, and planning trips to your hometowns. Well, lovelies, we've been doing some Christmas prep of our own – for you, of course. We know that Christmas can get a little tough on the wallet, so we'd like to put the spotlight on a few of our favourite partners, who are offering delightful Christmas specials, to bring you joy this festive season.
Disclaimer: Not all offers are available to use within the app. Offers also can't be used on the eve of Christmas and Christmas Day.
Read on, to get your Christmas game on.
Bring the whole family for a warm Christmas luncheon at this beautiful Insta-worthy spot that's serving up a tantalising Christmas roast turkey as part of their season special. With wonderful hand-painted prints and murals, and a fresh touch of nature, you're bound to be feeling merry and bright. Besides, what Christmas spread is complete without a Christmas roast?
Joy to the world! The coming of Butterscotch Macchiatos to SF Coffee excites us just as much as Santa coming to town. Until 31st December, this hearty, special Christmas brew is available to bring you some good ol' Christmas cheer, and make you sing carols all day long. Enjoy it!
It's time to deck the halls with Christmas doughnuts. Sweet treats like The Snowman and Holiday Sprinkles doughnuts are here to make the holidays an even sweeter one. So, indulge in one yourself, or put your friends and family in the holiday mood by gifting them some. We promise – every bite will be a heavenly one.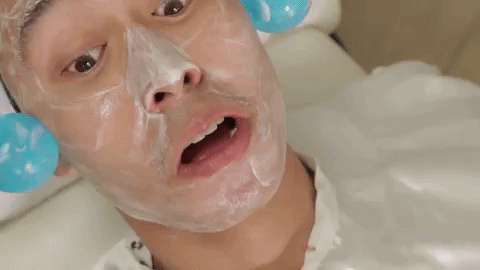 Getting ready for Christmas can get a little chaotic, with tons of things to get done, but that's no reason to neglect your skin. With gatherings around the corner, keep your complexion radiant and glowing with heavenly skin treatments from Mandara Spa, one of the largest luxury spa treatment providers in the world, giving you only the highest quality of skincare. Pro tip: make your reservation in advance!
Some families prefer spending this holiday season at home, but what happens when you don't have the time to whip up the perfect Christmas meal? The next best thing is creating your own special menu with La Risata. Choose from amazing traditional turkey roasts to classic Christmas desserts. Then, all you have to do is bring the meal home, and lay it out on your dining table to impress your guests. And don't worry, Santa's not going to put you on the naughty list for taking this delicious shortcut.
Move over, Movember – it's Christmas time! Getting ready for Christmas isn't just about the ladies anymore. Guys have to look their best too. Gentlemen's Tonic offers the ultimate barbershop grooming experience with beard makeovers, styled shaves, and exceptional skincare products. A hint to the ladies: this is a power Christmas gift idea for the men in your life ?
This holiday season, treat the little ones to an experience they're going to tell all their friends at school about. Drive over to the Hello Kitty Thomas Town in Johor Bahru for a fun-filled day out with Hello Kitty's house, rides, play areas, shows and other attractions. With the ENTERTAINER app, you'll even be able to enjoy 30% Off Two Admissions for the Two-Parks Pass.
Reserve a magical Christmas night to enjoy exquisite dishes such as the Pan seared foie gras, Seared Hokkaido scallop, and Anchovy-crusted baked halibut, to name a few. Available from 6pm onwards, this is a special menu that will surely make this Christmas an unforgettable one. Creative cocktails are also available for the perfect night cap.
Know any tea lovers? You're in luck! Purple Cane offers a wide selection of delightful tea-related goodies like leaves, snacks, books, and more to bring joy to the people you love. Even better, save up to RM60 with offers from the ENTERTAINER, even after Christmas is over.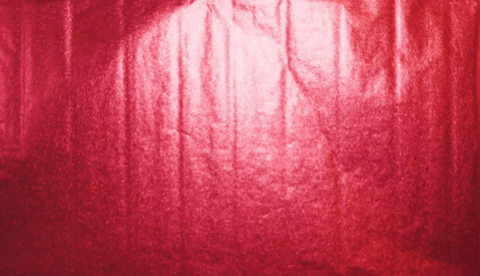 If you're going for a new look, the end of the year is the best time to make a change and welcome the new year. Look no further than Groom Artistry, who've been making waves with their lovely colouring work and professional cuts. Visit their Instagram for inspiration, or simply make a reservation beforehand and let the experts at Groom Artistry work their magic on you.
Some Christmas gifts are just too special to forget, and that's exactly what Jurlique offers with their amazing range of perfect gift sets for anybody on your wishlist. Choose from radiant, hydrating or rejuvenating sets, and while you're at it, enjoy the ENTERTAINER's offer of 50% Off Facial Treatments, to really maximise your visit there.
Want to escape the hustle and bustle of the city for Christmas? Or simply want to indulge in a luxurious hotel stay? Treat yourself this Christmas with 1-for-1 One Night stays at Shangri-La in Penang or Kota Kinabalu. If you're feeling especially merry, invite a few friends to celebrate with you as you make use of the hotel's world class facilities such as the swimming pools, restaurants and tennis courts.
So, are you ready for Christmas yet?
If you are, well done! If you're not, it's time to start checking things off your Christmas prep list, starting with some of these options above. Plus, look out for more offers coming your way from the ENTERTAINER, and have a joyous and blessed Christmas ahead.
Don't forget to follow the ENTERTAINER on Facebook and Instagram to participate in our 12 days of Christmas daily app giveaway, to be one of the lucky winners of the ENTERTAINER app.
Comments